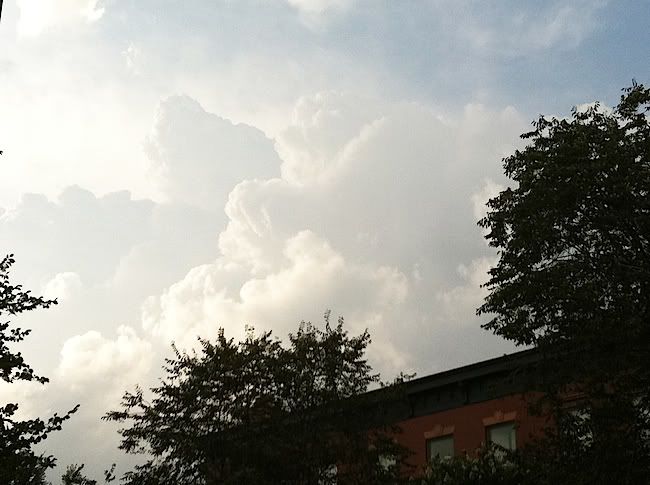 I could write a book about health and the weather, I could. Don't even get me started!
This morning I'm feeling the impending hurricane in my wrists and collar bone, two places where I'm susceptible. Some people feel it in their knees or hips, others develop sinus headaches, bags under their eyes, nasal congestion. Some develop edemas in their ankles. Humid, oppressive days like today in Washington DC make some folks queasy. Even though we spend most of our time in hermetically sealed, chilled or warmed boxes, we are still intimately affected by the weather.
Before computer models and Jim Cantore, people knew storms were approaching because they paid attention - to the quality of the air, the look of the sky, and also the way they felt in their bodies. I am definitely feeling Irene in my body! I'll be doing an extra set of stretches this morning before my first client arrives, for sure.
As a shaman, I am one with Irene; hence I don't have many interesting words to offer here. Tonight the storm will move north of DC. After that I'll have plenty to say. Right now I am listening to the ache in my wrists, praying for those in the direct path of the storm, watching the gray-purple sky. Waiting.
May your day be peaceful and clear. Shalom.